TF HEALTH CARE HUB
Here at Tarragindi Fitness we believe that good health and wellbeing is as much about looking after your body as it is about challenging it.  Our on-site team of Allied Health Care professionals are here to ensure you are keeping your body, mind and soul in tip top shape.
---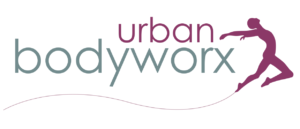 Urban Bodyworx is a musculoskeletal and remedial massage clinic, specialising in providing exceptional healthcare in injury prevention and chronic pain management. Tertiary trained therapists treat a number of musculoskeletal-related illnesses and disorders such as chronic neck and back pain, postural imbalance, scoliosis, frozen shoulder, pelvic misalignment, headaches, migraines, nerve pain, arthritic pain, pregnancy discomfort, stress and general muscle tension. We also assist in injury recovery and rehabilitation.
Services offered:
Musculoskeletal Therapy
Sports and Remedial Massage
Acupuncture
For more details and to book an appointment visit the Urban Bodyworx website
---
Carolyn is a registered Psychologist, who is experienced working across a range of community, health and private practice settings. Carolyn's practice at Tarragindi Fitness focuses on supporting people to a life of value, amongst the challenges and changes life can bring. Carolyn can assist with support when adjusting to changed life or health circumstances or desiring to make lifestyle changes. Carolyn works strongly in partnership with people, utilising a range of mindfulness, Acceptance and Commitment Therapy, Cognitive Behavioural Therapy and coaching techniques to work toward meaningful change.
For more information, FAQs and Resources visit Carolyn's website here
Contact Carolyn to book a consultation:
Phone                   (07) 3848 5949
Mobile                  0414 430 285

Amanda Ravenswood is an Accredited Exercise Physiologist (AEP) and allied health professional who focuses on using exercise to prevent, treat and manage chronic conditions.
AEP's are recognised by Medicare, the Department of Veteran Affairs and Workcover Qld. Clients are also able to receive private health rebates from a number of private health insurers.
Common conditions AEP's work with include:
Chronic Back Pain
Arthritis
Injury Rehabilitation
Neurological conditions (eg. Parkinson's Disease)
Diabetes
Osteoporosis
Heart Conditions
Women's Health
Improve general health & well-being
Services offered:
1:1 session – 1/2 hr or 1 hr
2:1 session – 1/2 hr or 1 hr
Home Visits in local area
Hydrotherapy
Pilates Reformer Bed
Contact Amanda to book a consultation:
Phone                   (07) 3848 5949
Mobile                  0404 074 762
Email                    healthnwellbeingrehabilitation@gmail.com
---
Cameron Allan is an Accredited Practising Dietitian and Associate Sports Dietitian with a Bachelor of Nutrition and Dietetics, and a Bachelor of Applied Science – Human Movement Studies.
Services offered:
Sports Nutrition
Body Composition
Medical conditions
General health
Contact Cameron to book a consultation:
Mobile                 0479 067 447
Email                   fullpnutrition@gmail.com
Visit the Full Potential Nutrition website here